Capitol Hill Locksmiths on Doubling up on Your Transponder Keys
At Accurate Safe & Lock, one of the areas our Capitol Hill locksmiths really focus on is lock-out emergencies. Whether that be coming to help you get back into your home or providing precautions so you are prepared in the case that you forget your key. One of the issues that usually arise around this season is people locking their keys in the car or misplacing them altogether. You're driving all over town running errands left and right, and sometimes in the rush of getting from one place to another, the keys are left in the car and you're left outside.
More recent car keys are called transponder keys. They contain a small microchip with a unique serial number that is placed in the plastic part of the key and when a person wants to unlock or start a car, the chip sends a signal to the car to validate the serial number. If the car doesn't recognize the serial number, it remains locked and the engine immobilized. With the technology involved in these keys, it is more difficult to get into your car and sta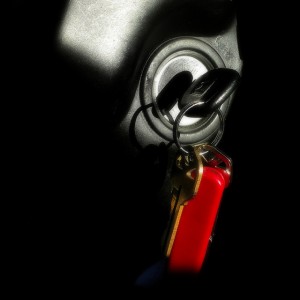 rt it if you do happen to get locked out. They are also more difficult to make copies of, but our Capitol Hill locksmiths have the equipment and skills to do just that.
If you do not already have an additional transponder key, we highly recommend that you get a spare made, especially with the holiday season coming up. Having locked your keys in the car while running last minute trips would really make for a frustrating day and the last thing you would want is to lose the only key you have left for your car. Our Capitol Hill locksmiths are local, fast and easy to get a hold of. Give us a call at (206) 284-0151 to learn more about transponder keys and how we can help you stay prepared for a car lock out.
Sources: http://www.wisegeek.org/what-are-transponder-keys.htm