What you Need to Know Before Buying a Safe | Queen Anne Locksmiths
Here at Accurate Safe and Lock, we really focus on keeping your entire home safe. This includes those important family keepsakes, fine jewelry, and security documents. Although the perimeter of your home is secure with door and window locks, this does not necessarily mean that these small valuables are safe left out in the open. If you truly cherish these items, it is vital that you purchase a safe for you home. There are so many different sizes and kinds that our Queen Anne locksmiths offer these tips on what you need to know before buying: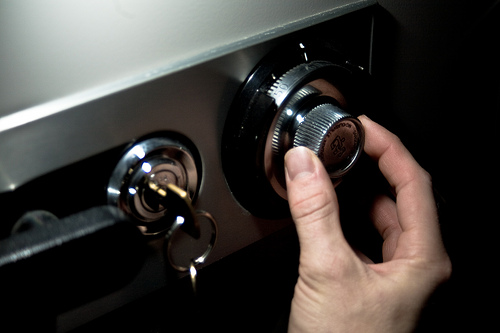 Weigh Safe Price vs. Content Value
It is important to understand that if you do coming to the conclusion that you need a safe, it is not useful to go out and just buy any safe. You need to take into consideration what you will be putting in your safe and its total monetary value. The higher the value, the more you need to think about a high security safe, which can cost more. Weighing the content of your safe and the cost of the safe is an important first step.
What are you Storing
Beside the value of the items you are storing, you need to take into consideration the type of material. Many people choose to store photos, security documents and jewelry. There are specific safes that are heat resistant, which are beneficial if you are storing paper. If you are storing digital media, that requires a different safe as well since data and media are sensitive to heat. The type of items you are storing will determine the kind of safe you will need to look at.
Calculate Interior Size
This tip seems obvious in the fact that you should buy a safe that will fit all of the valuables you plan on storing, but our Queen Anne locksmiths suggest purchasing a safe that is a size larger than you first expected. You will always collect and find items that you will want to store and protect in the future. It is important to think ahead.
Placement of Your Safe
Where you decide to put your place can determine the size and material your safe needs to be. Measure the place you decide to put your safe in order to find one that fits into that area. Also determine what kind of environment your safe will be in; whether or not there will a lot of heat or moisture around, to know what your safe needs to protect against.
Buying a safe offers your home another level of security, especially with items that you consider priceless and can not be replaced. There are so many different aspects when looking at safes and our Queen Anne locksmiths hope these tips will will help you be prepared before deciding. If you have any questions at all, do not hesitate to give us a call at (206) 284-015. We would be more than happy to help!
Sources: http://www.nashvillesafehouse.com/faq/top-10-things-to-know-before-buying-a-safe/
Photo Credit:purplemattfish via photopin cc