Renew Your Classic Pieces with Antique Lock Restoration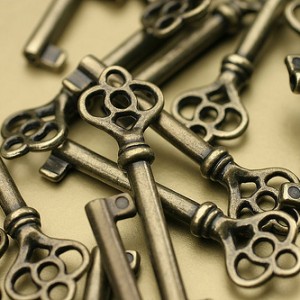 They're beautiful, vintage, and add character to your home, but anyone who has tried to restore an antique knows it's a tricky process. From discontinued parts and changes in mechanics, to their old and fragile state, finding ways replace or repair your favorite antiques can be a real challenge.
Often times, locks are a problem area for vintage pieces. With furniture, keys end up lost or broken in the locks, and the locks themselves jam or stop working. If the lock is on a door, such as an old mortise lock, parts will need to be replaced in the antique lock restoration process for everything to work the way it's supposed to.
The good news is antique lock restoration is not impossible. Experts in antique lock restoration are able to replace and repair locks of all kinds, so you will not have to say goodbye to your most charming pieces. Restoring the lock on a door can be as simple as having the spindle of the doorknob replaced. Furniture can also be an easy fix most of the time, as keys can be re-created, and carved to fit the lock, or locks and keys can be replaced all together.
There is no need to say goodbye to the most treasured, vintage elements of your home when we can offer you a solution. Our antique lock restoration experts can help you with a variety of services to make your antique locks as good as new. Call us today at 206-284-0151 to restore that vintage charm.
photo credit: House of Antique Hardware via photopin cc