Proud To Be Your Locksmith In Seattle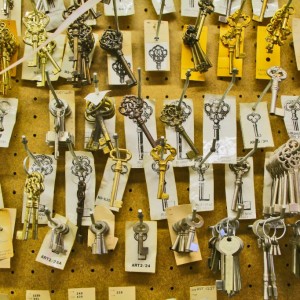 Do you know what our goal as your locksmith in Seattle is? We want to make sure that we're there for all of our neighbors and community members when they need us the most. We want to be there for the guy that is locked out of his car right before his important meeting. We want to be there for the working mom who's kids forget their keys at school while she's working hard. We want to be there for the son who can't get his garage open and doesn't have a set of house keys. We want to be there for the daughter who's key broke. Being your locksmith in Seattle is something we take pride in.
We love our community and we support our neighbors with what they do. The best feeling is going to a job site and seeing someone stressed out and leaving the job site seeing them completely relieved.
It's amazing how unimportant things get once you realize you can't get into your car or your house, isn't it? Next time you're stuck somewhere make sure to contact your locksmith in Seattle and we will assist you as soon as we can.
Our business was created in 1952 by Boyd Murphy. In 1998 Murph's niece Yvonne Murphy Barbour bought the family business to make it her own. When she was in highschool she would spend time cutting keys for her uncle so that he could go work and run service calls. Murph taught his niece a lot of important things to do with the locksmith business and she married a locksmith. Yvonne is the business owner and she prides herself on her dedication to her customer's safety and security.
As you have read, we have a long history! This is more than just another business, we are part of the community.